Numlock News: November 11, 2019 • Single's Day, Suburbia, Text Bug
By Walt Hickey
Exciting news! You can now get exclusive Numlock stickers and magnets, and all you've got to do is tell some friends about the newsletter. More details underneath today's stories, or just go to swag.numlock.news to claim them.

Text
Syniverse, a telecommunications vendor, has taken responsibility for an absurd bug that led to the delayed delivery of text messages. On February 14, a server failed, and just last Thursday it was reactivated, and in doing so any text message that was being processed at that time of failure on that server was delivered to the intended recipient on an unintended delivery date. The initial estimate of delayed texts was 170,000, but the company is now saying it's higher than that. I want to thank Syniverse for the societal text message mulligan the company has gifted us. For example, Sunday I totally forgot to text my friend Will for his birthday, but thanks to this huge error I can now blame it on an obscure telecommunications middleman and just text him well wishes some time six to eight months later. Syniverse did not fail us, no, Syniverse liberated us.
Tali Arbel, The Associated Press

Single's Day
Chinese online retail juggernaut Alibaba logged 114 billion yuan ($16.3 billion) worth of transactions in 90 minutes, kicking off the Single's Day shopping event with a boom. That's more than half of the 213.5 billion yuan spent last year, which was around $30.7 billion. For perspective on how colossal the event's become, in 2018 the U.S. five-day total sale following Black Friday was $24.2 billion. The eventual outcome for sales will be a bit of a referendum on the state of China's economy, which while growing may be seeing a deceleration in growth.
Snooze
In a genuine shock for the box office, Doctor Sleep made just $14.1 million in its opening weekend, half of what the studio anticipated from the spiritual sequel to The Shining. While typically an unpleasant experience at a hotel at most results in a 2.37-star TripAdvisor rating, the film tells the two-and-a-half hour story of how the kid from the original film dealt with what went down at The Overlook. The actual winner of the weekend, Midway, made $17.5 million. That movie — about the naval battle — is a $100 million independently-financed film that crushed expectations thanks to better-than-expected performance in places like Dallas, Salt Lake City and Arizona, and particularly among the older male demo who are not reliable opening weekend viewers.

Board
The average annual compensation of non-executive directors of S&P 500 companies is at an all-time high, $304,856 annually last year. That's 43 percent higher than their pay 10 years ago. It's a pretty sweet gig: S&P 500 boards met an average of 7.9 times during 2018, down from nine such meetings a decade ago, though the National Association of Corporate Directors — which I have never heard of before, but I sense is basically the antonym of "labor union" — says board members commit at least 250 hours annually to their gigs. Congratulations to the hard-working titans of industry on the increase in the maximum wage.
Vapes
The CDC announced a major breakthrough in its investigation to get to the bottom of a spate of mysterious conditions afflicting people who use vapes, as every one of 29 samples of lung fluid from injured patients in 10 states contained vitamin E acetate, now fingered as a "chemical of concern." Over 2,000 cases are being investigated, and the CDC said that — while vitamin E is common in household items like skin creams and foods — when heated and inhaled it can act as a greasy coating that inhibits lung function. The chemical is added as a thickener to the vape products. THC was found in 82 percent of lung fluid samples and nicotine in 62 percent, indicating most patients were vaping extracts of cannabis.

Suburbia
DoorDash, the SoftBank-funded delivery service, is increasingly winning the delivery war thanks to the company's decision to steal the suburbs while its rivals — UberEats, Grubhub and Postmates — were squabbling over the cutthroat cities. DoorDash is now 35 percent of online food deliveries, thanks to being in 4,000 towns compared to, say, the 500 cities with an UberEats presence. That extensive suburban footprint has let the company lock down partnerships with restaurants like Chili's, where 80 percent of locations are in suburbs, the kind of food service restaurants that don't want to deal with an in-house delivery function, but still want to move as many jalapeño poppers as physically possible on any given Tuesday.
Car Loan
Increasing numbers of automobile buyers owe more money on their vehicles than the cars are worth at sale, basically rolling over the balance of previous auto loans on to the loan for new vehicles, and it's a big issue. Looking at the first nine months of the year, about 33 percent of people who traded in their rides for a new one were in the red, compared to 28 percent five years ago and 19 percent in 2009. On average those borrowers still owed $5,000 on the previous vehicle when they traded it in. That third of buyers financed an average of $39,105 even though the average price of the vehicle purchased was just $33,312, and also had an APR nearly two percentage points higher and a longer loan term as well.
AnnaMaria Andriotis and Ben Eisen, The Wall Street Journal
---
Numlock Swag!
Want some high-quality Numlock stickers or magnets for no cost whatsoever? Just tell some friends about the newsletter, fill in this form and then they're in the mail.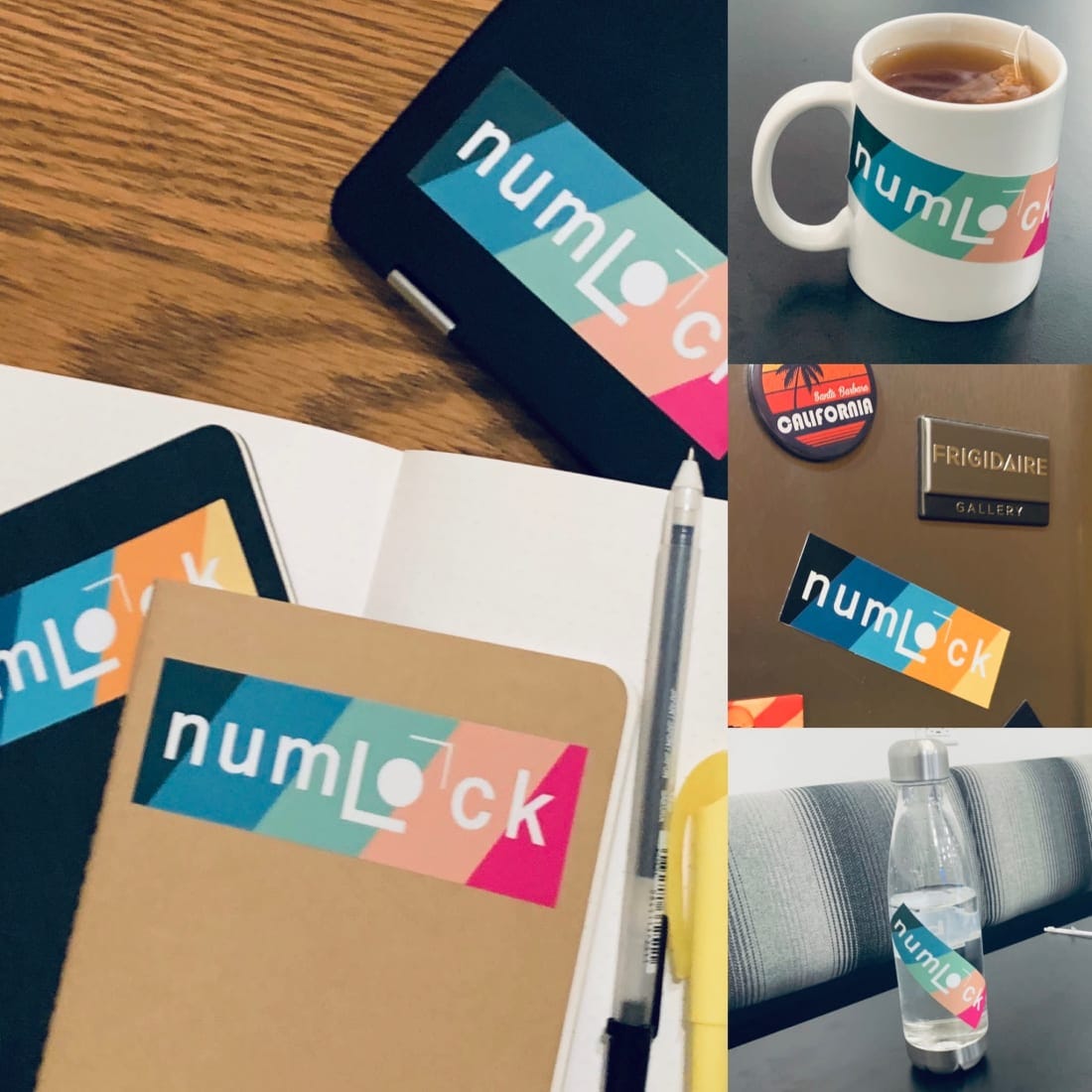 Once you've told some friends — you can direct them to the welcome page, click this link to generate an email you can just forward, or you can forward them an email you liked — then hop over to swag.numlock.news and tell me what to send you!
It's a great way to bring in new readers and to gift you some fun merch on top of it.
---
Thank you so much for subscribing! If you're enjoying the newsletter, forward it to someone you think may enjoy it too! Send links to me on Twitter at @WaltHickey or email me with numbers, tips, or feedback at walt@numlock.news. Send corrections or typos to the copy desk at copy@numlock.news.
The very best way to reach new readers is word of mouth. If you click THIS LINK in your inbox, it'll create an easy-to-send pre-written email you can just fire off to some friends.
Previous 2019 Sunday special editions: Open Borders ·  WrestleMania ·  Game of Thrones ·  Concussion Snake Oil ·  Skyglow ·  Juul ·  Chris Ingraham ·  Invasive Species ·  The Rat Spill ·  The Sterling Affairs ·  Snakebites ·  Bees ·  Deep Fakes ·  Artificial Intelligence ·  Marijuana ·  Mussels ·