Numlock News: November 12, 2019 • Craft Beer, Rag Riches, Hemp
By Walt Hickey
Exciting news: When you tell people about this newsletter, go to swag.numlock.news and you'll get some free Numlock stickers and magnets! Just direct friends to the welcome page, or click here to generate an invitation, or just forward an email you liked. It's a great way to reach new readers who want to subscribe.

Art
It's a big week for the art world in New York, with auctions at Christie's, Phillips and Sotheby's projected to move $1.2 billion in art, about 2,050 works. It's poised to be a bit of a crummy year in art. First, nobody with a whole bunch of art died, meaning that there isn't a big pile of rad art getting auctioned off by the nearest adjacent heir. Also, because of a change in the tax code, people will have to pay capital gains tax on the art that they sell. Previously if they immediately bought more art they could defer paying the federal government money that would be wasted on "necessary services" or "infrastructure" rather than derivative sculptures by Jeff Koons. Next, some people are blaming Brexit. They're not really specific about what part of Brexit and are not clear as to why, but as we all know when in doubt gesture vaguely in the direction of Britain and mutter things about "backstops." Finally, auction sales are bad worldwide: in the first half of 2019, art sales were down 17.4 percent. No work is projected to sell for over $45 million, which is like "bottom tier Patreon commission" money.
Scott Reyburn, The New York Times

Craft Beer
Craft Brew Alliance is the 12th-largest brewer in the United States, producing 719,000 barrels of craft beer last year and booking $206.2 million in sales. The hottest brand of theirs is Kona, which moved 450,000 of those barrels, but they also produce Widmer Hefe, Redhook, and several other breweries and cider brands. Monday, global beer goliath Anheuser-Busch announced it would buy out CBA for $220 million in a deal that values the whole company at $320 million. Anheuser-Busch owned about a third of the company under a 2016 agreement, and passed on its option to buy the company for $475 million in August.
AI
A new paper details how the amount of power needed to train a top-of-the-line AI system is getting higher and higher at an accelerating rate. From 1959 to 2012, the paper reported, the amount of power needed to train the best and newest models doubled about every two years. Since 2012, the amount of power doubled every 3.4 months, meaning the doubling time is seven times the previous rate, and that calculation doesn't include recent AI advances like BERT, GPT-2 and AlphaStar, the last of which is best known for being really, really excellent at StarCraft II.
Karen Hao, MIT Technology Review
Rags
Rags are a serious business, with entire companies existing to turn discarded apparel into rags that aid in critical cleaning, industrial, or extraction processes. While lots of the recycling has moved abroad, Star Wipers is the largest American brand that converts former garments into billions of wiping rags needed in the oil and gas business, hospitality industry, and construction. Such rags are the eventual end of about 30 percent of textiles recovered for recycling in the U.S., and factoring in multiple cycles of textile reuse the percentage is probably much higher than that. In 2017, Star Wipers sold 15 million pounds of rags, and depending on quality a five-pound box of ex-t-shirts can go for $9 to $25, depending on color and quality.

Hemp
Right now, the hemp plant has to have less than 0.3 percent THC on a dry-weight basis in order to not be considered marijuana, which is illegal by federal level. If that level hits 0.4 percent, then it's not legal anymore and the entire hemp crop will often need to be destroyed. Keep in mind that 0.4 percent THC cannabis would be terrible marijuana, as legal pot has as much as 20 percent THC by weight, but that's the limit and it's causing the nascent business issues. Given the recent legality of hemp, it doesn't have the backing of decades of calibrated genetic modification and precision breeding enjoyed by other crops, so some farms plant seed that goes beyond the acceptable (if arbitrary) strictures. About 90 hemp sites in Colorado have tested "hot" as they say, Oregon has seen this happen with eight hemp sites and Hawaii has had to reportedly destroy half its hemp crop because it was accidentally marijuana. It's estimated just 50 percent to 60 percent of the hemp crop will actually be harvested this year because of hot crops and failure. This year 17,000 farmers applied for licenses.
Heparin
China's troubles with African swine fever have led to enormous numbers of pigs dying off. Now we're dealing with one of the long-term impacts: possible shortages of heparin, a blood thinner derived from pig intestines. Annually 10 million to 12 million people in the U.S. are treated with the drug, and global sales are $5 billion, which for 200 tons of the stuff actually comes to a downright reasonable cost per dose. However, 60 percent to 80 percent of the active ingredient is prepared in China, and given the dearth of pigs the U.S. is prepping for the possibility of a shortage.

Sale
Singles Day in China was bigger than ever, with Alibaba selling 268.4 billion yuan ($38.3 billion) worth of goods over the course of November 11, up 26 percent from the previous record of 213.5 billion yuan. The event is fairly new as far as holidays go — in 2009, Alibaba moved just $7 million worth of merchandise on Nov. 11 — but over the course of the first two minutes of sales on Monday the company booked $1.4 billion.
Stu Woo, The Wall Street Journal
When you tell people about Numlock and refer people to sign up, I'll send you stickers and magnets! Word of mouth is the very best way to get the word out: invite at least two people and claim your merch at
swag.numlock.news
. Thanks for reading!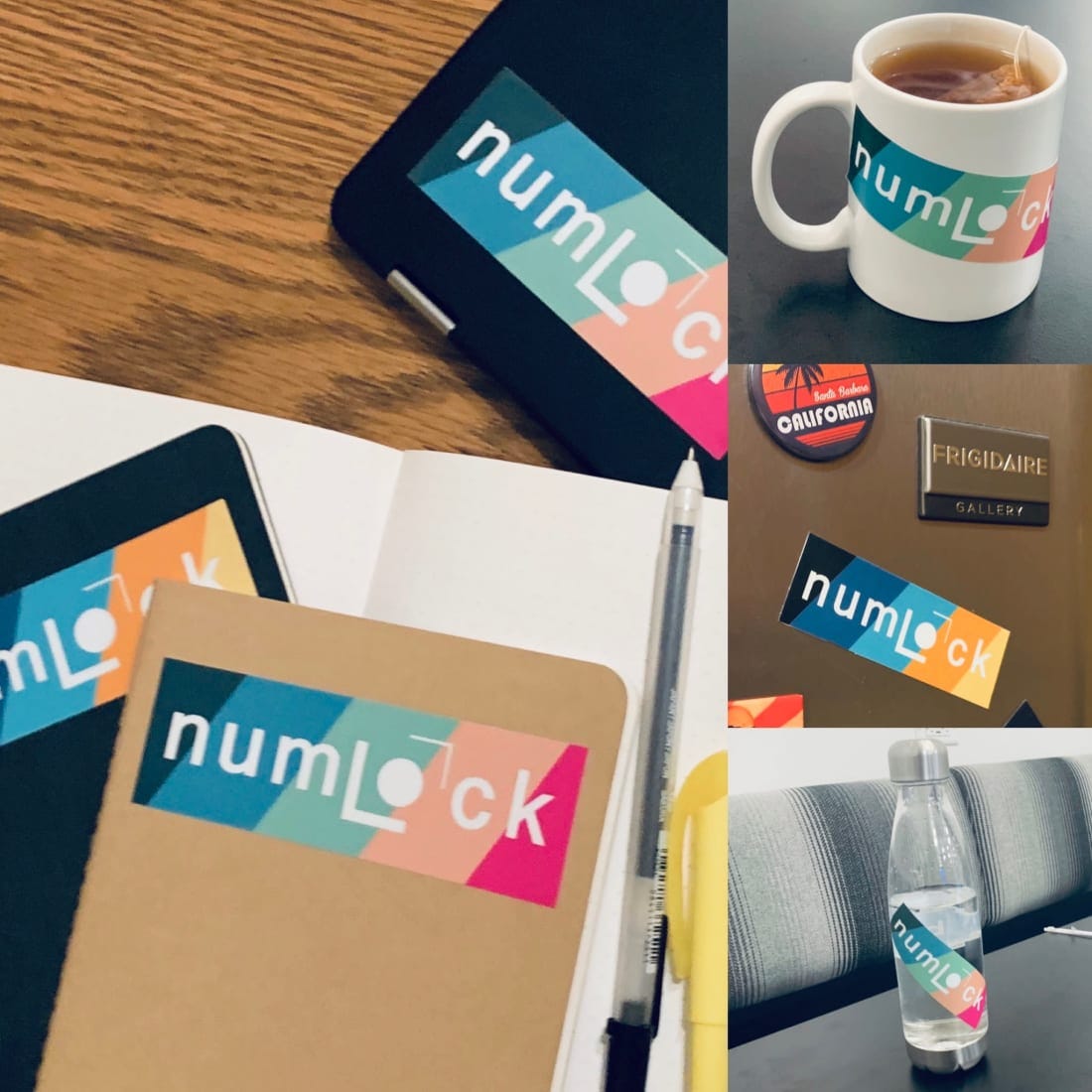 ---
Thank you so much for subscribing! If you're enjoying the newsletter, forward it to someone you think may enjoy it too! Send links to me on Twitter at @WaltHickey or email me with numbers, tips, or feedback at walt@numlock.news. Send corrections or typos to the copy desk at copy@numlock.news.
The very best way to reach new readers is word of mouth. If you click THIS LINK in your inbox, it'll create an easy-to-send pre-written email you can just fire off to some friends.
Previous 2019 Sunday special editions: Open Borders ·  WrestleMania ·  Game of Thrones ·  Concussion Snake Oil ·  Skyglow ·  Juul ·  Chris Ingraham ·  Invasive Species ·  The Rat Spill ·  The Sterling Affairs ·  Snakebites ·  Bees ·  Deep Fakes ·  Artificial Intelligence ·  Marijuana ·  Mussels ·