Numlock News: November 13, 2019 • Soap Operas, Flu, Milk
By Walt Hickey
Now when you tell friends about Numlock, you'll get some free Numlock stickers and magnets. Just go to swag.numlock.news after you direct friends to the welcome page or send an invititation to sign up. It's a great way to reach new readers organically.

Soap Operas
The cast of the NBC soap Days of Our Lives has been released from contract, a sign that after 55 seasons and over 13,000 episodes the daytime soap may be coming to an end. The program will go on an indefinite hiatus at the end of November, but just like Dr. Drake Ramoray in that coma it's entirely possible this isn't quite the end. Still, it sure looks like it might be. That's one reason I'm launching my Days of Our Lives fan recap podcast — Our Live Days of the Days of Our Lives — which recaps Days of Our Lives, in order, from pilot to finale. It will air daily starting tomorrow and is projected to conclude on October 3, 2069. As television habits evolve, the soap opera is falling out of favor and just a handful of soaps remain on the air — The Bold and the Beautiful and The Young and the Restless on CBS, General Hospital on ABC, and WWE Smackdown on Fox.
Milk
Dean Foods, the largest milk producer in the U.S., filed for bankruptcy Tuesday. Liquid milk consumption is down 40 percent since 1975, with Americans drinking 24 gallons on average in 1996 compared to 17 gallons in 2018. It's not doom for dairy in general. People tend to eat their milk now, as cheese, butter and yogurt are better than ever — Americans ate 2.5 percent more dairy in August 2019 than in August 2018 — but for a company with a ton of exposure on the liquid milk front, it's been difficult. Dean Foods got 67 percent of sales from fluid milk last year, and has 8,000 refrigerated milk trucks on the road per day.
Michelle Chapman and Dee-Ann Durbin, The Associated Press, and Lydia Mulvany and Katherine Doherty, Bloomberg

Legalized
Hexo Corp, a Quebec-based producer of marijuana, has announced they will produce a new blend of sativa called Original Stash, with the stated goal of wiping out the illicit market for marijuana. A 28-gram package is priced at $4.49 per gram, less than half the average price of legal marijuana in Canada which stands now at $10.23 per gram. By comparison, the average price of illegal cannabis stands at $5.59 per gram, so while it is wiping out the tight margins on the bud, Hexo is mainly seeking to starve out the still-existing illegal market. Right now, 40 percent of Canadian marijuana users still buy pot illegally, which at this point is more a tax evasion issue than a drug trafficking issue.
Jacob Lorinc, The Toronto Star
Flu-cation
The United States government would very much like to have a better and longer-lasting vaccine to fight the flu, but in order to develop one they've got to study people who have the flu. A flu challenge is when a healthy volunteer is given the flu as part of a research trial, and they're back on the menu after a few years on hiatus. For seven to ten days, up to 20 participants will go to Duke University, the University of Maryland, Cincinnati Children's Hospital or St. Louis University to get infected with the flu. The good news is that they get paid $2,550 to $3,310 for getting the flu, but the downside is, obviously, that you might have to spend a week at Duke University.
Sumathi Reddy, The Wall Street Journal

Digital Payments
The use of digital payments increased 55 percent last year in India, faster than the 48 percent growth notched in China and the 23 percent in Indonesia. Those areas are particularly great for adoption of mobile payments thanks to a large population with mobile phone access under-served by banking. By comparison, in the U.K. cashless payments rose just 10 percent last year. Developing markets are poised to see digital payments grow 29 percent annually through 2024. India is particularly seen as an ideal target for growth: in 2018, there were 142 cashless payments per China resident compared to just 18 per inhabitant of India.
Flights
Passenger air travel is expected to double in the next 20 years, but anyone who's flown in the past decade knows that much of the air infrastructure is woefully inadequate as is, let alone with twice as many people. At LAX, the airport operator will spend $14 billion to modernize, and the two other airports in the area — Ontario and Palmdale, which lack the growth restrictions of Burbank, Long Beach and Orange County — are working on boosting capacity. Atlanta is the gold standard, with five runways and space for a sixth ready to go once there's a need. Atlanta is building five new gates and buying 14 trains to cut the space between trains to 90 seconds from 110 seconds. Atlanta deals with 2,700 flights per day, and once that nears 3,600 per day they'll start building the sixth runway.
Scott McCartney, The Wall Street Journal

Lots
Fiat Chrysler has been making more cars than its dealers can move off the lot, and as a result tensions are rising between the auto manufacturer and the dealerships. At one point, 40,000 unordered Chryslers were languishing on the lots, and the amount of time Fiat Chrysler vehicles spent in dealer inventory was way higher than the industry average. In October, the average U.S. unsold vehicle had been sitting on the lot for 76 days. The average Fiat vehicle spent 132 days in inventory, Ram spent 104 days, Chrysler spent 95 days and Jeep spent 85 days. Just the company's Dodge line came in better than the 76 day average, at 69 days spent in a dealership parking lot.
---
When you tell people about Numlock and refer people to sign up, I'll send you stickers and magnets! Word of mouth is the very best way to get the word out: invite at least two people and claim your merch at swag.numlock.news. Thanks for reading!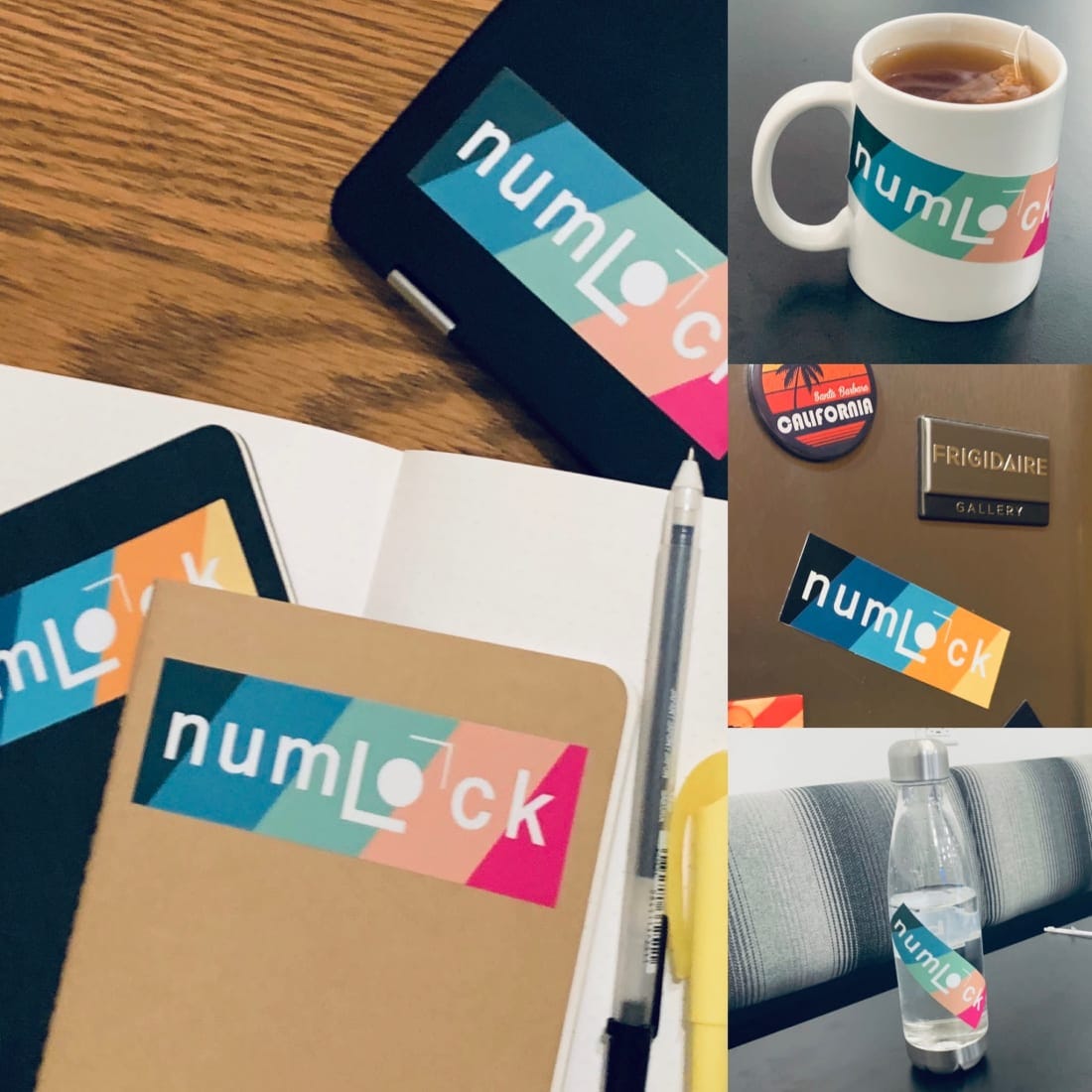 ---
Thank you so much for subscribing! If you're enjoying the newsletter, forward it to someone you think may enjoy it too! Send links to me on Twitter at @WaltHickey or email me with numbers, tips, or feedback at walt@numlock.news. Send corrections or typos to the copy desk at copy@numlock.news.
The very best way to reach new readers is word of mouth. If you click THIS LINK in your inbox, it'll create an easy-to-send pre-written email you can just fire off to some friends.
Previous 2019 Sunday special editions: Open Borders ·  WrestleMania ·  Game of Thrones ·  Concussion Snake Oil ·  Skyglow ·  Juul ·  Chris Ingraham ·  Invasive Species ·  The Rat Spill ·  The Sterling Affairs ·  Snakebites ·  Bees ·  Deep Fakes ·  Artificial Intelligence ·  Marijuana ·  Mussels ·