Numlock Sunday: Nadia Eghbal on Working in Public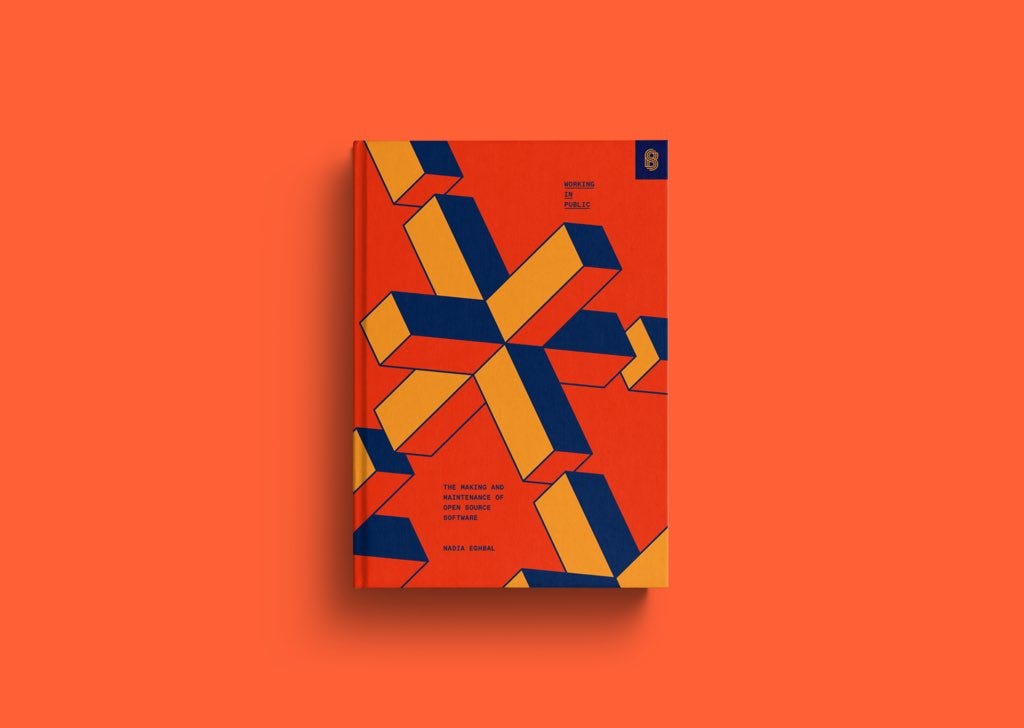 By Walt Hickey
Welcome to the Numlock Sunday edition. Each week, I'll sit down with an author or a writer behind one of the stories covered in a previous weekday edition for a casual conversation about what they wrote.
This week I spoke to Nadia Eghbal, the author of the new book Working in Public: The Making and Maintenance of Open Source Software.
The book is a deeply researched account of open-source software, but also is increasingly about what it means to be online in public in 2020, how different platforms make it easier or harder to exist and how companies like Facebook and Twitter are re-living issues that open source developers have been struggling with for years.
The book can be found wherever books are sold and Nadia is on twitter at @nayafia.
This post is for paid subscribers