What is Numlock?
The best way to start your morning!

It's a snappy, funny, and informative newsletter, plus it's ad-free.
Tens of thousands of people wake up to Numlock every single day.

Numlock highlights the fascinating numbers that are buried in the news.

It's a a fun rundown of below-the-radar news with just the right amount of fun and snark.

Walt Hickey, the author, has been writing a daily newsletter since 2014.

The weekday edition is totally free — seven great stories — and there are never ads.
One newsletter, every weekday. We never use your email for anything besides that. Numlock is supported directly by readers who pay to get a Sunday edition. Sign up now, and if it's not for you we make it super easy to unsubscribe.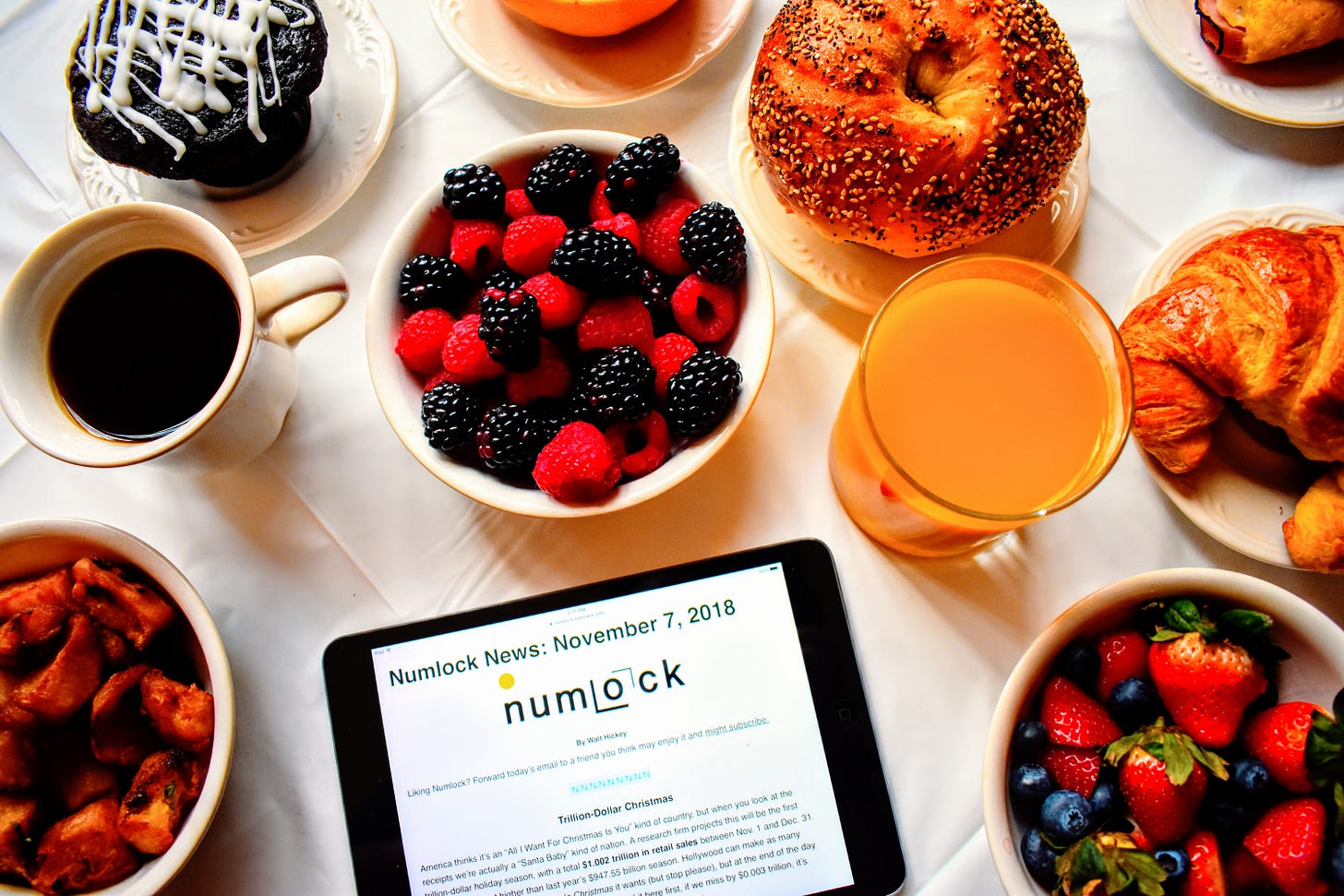 About Numlock
Numlock was founded in 2018 when Walt left his job as Senior Culture Writer at FiveThirtyEight. He wanted to start his own newsletter to highlight outstanding stories that get drowned out by larger news and surface eye-opening stats and numbers in typical news stories.
Numlock doesn't cover politics, and if there's a story dominating the headlines you probably won't read much about it in Numlock. This is all the fascinating stuff you're missing, the great stories that get drowned out by the current fixation. Culture, science, technology, entertainment, climate, awesome new discoveries, this is the kind of stuff you'll read about when you subscribe to Numlock.
Plus, it's hilarious.
What readers have to say about it: