Why people love Numlock News
The best way to start your morning!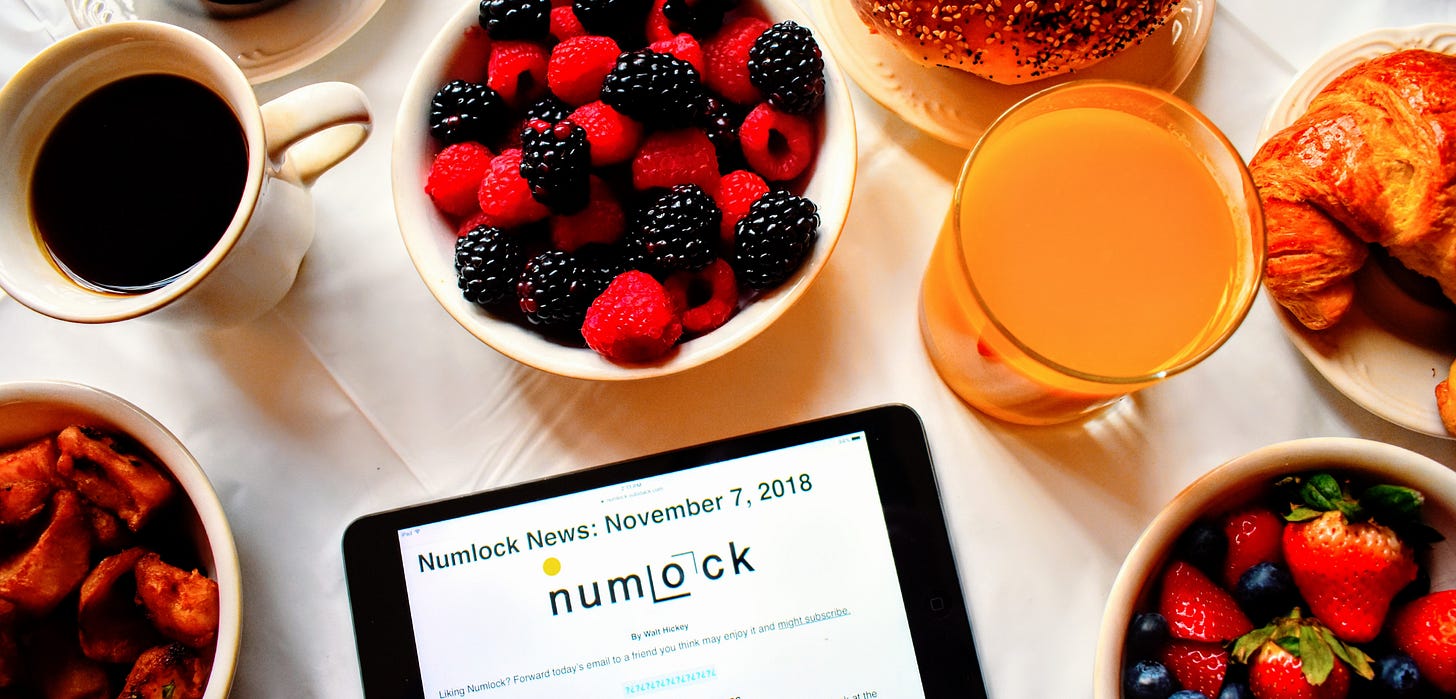 It's a snappy, funny, and informative newsletter, plus it's ad-free.
Tens of thousands of people wake up to Numlock every single day.

Numlock highlights the fascinating numbers that are buried in the news.

It's a a fun rundown of below-the-radar news with just the right amount of fun and snark.

Walt Hickey, the author, has been writing a daily newsletter since 2014.

The weekday edition is totally free — seven great stories — and there are never ads.
One newsletter, every weekday. We never use your email for anything besides that.
Numlock is supported directly by readers who pay to get a Sunday edition. Sign up now, and if it's not for you, we make it super easy to unsubscribe.
What actual readers have to say:
Reviews
"It's fascinating to see how your perception of news changes when they are told around the key numbers in them." - David Bauer, 14 +1 Newsletters Worth Your Time
"Numlock is an eclectic daily selection of headlines, loosely organised around tech and data. There's always one surprising insight each day, and it's extremely well- (and amusingly) written." - Guy Reading, Learnerbly